Friends here is an update to my Winters Report copied from a recent email that I just shared about a show coming up in Ruidoso, NM. as well an update about my recent photographs chasing the Milky Way.
Beginning this spring I have begun a new mission with my camera....trying to capture the Milky Way....here at home in the Texas Hill Country! It's challenging anywhere to get a good capture of the Milky Way and I will address some of those challenges in more detail in my Winters Report.
But I am getting some great results from several nights out over the last three months. I'm showing several of the finished photographs in my gallery, receiving great comments and it has led to several photographic commissions!
I've started doing some work for some local property owners, ranches in my area. The goal is to capture their property in the best possible light, sunrise, sunsets and to capture the Milky Way with in their landscape. Examples to follow, but ideas are abundant such as a Milky Way over a Wind Mill, Estate Home, Ranch Gate, a Barn....river or even a Teepee!
Contact me if you also would be interested in commissioning some photographs of your home, estate property or ranch. If it is located in the country-side and has some unique features away from the city lights then I can capture for you a highly unique series of photographs, it will require several visits to the property at various times of day...and at various times of the year!
Prices/packages start at $1500 for a home or estate property. A larger Ranch property with multiple features would start at $2500. The entire fee is applied though towards finished Photographs on Canvas and framed photographs on panel, and all the digital images are shared in a comprehensive file! Call me if you are interested so we can discuss 830-285-1382.
Here are some recent examples from several home and ranch properties in my area that I have been able to capture! Maybe I can capture some special and unique photographs for you?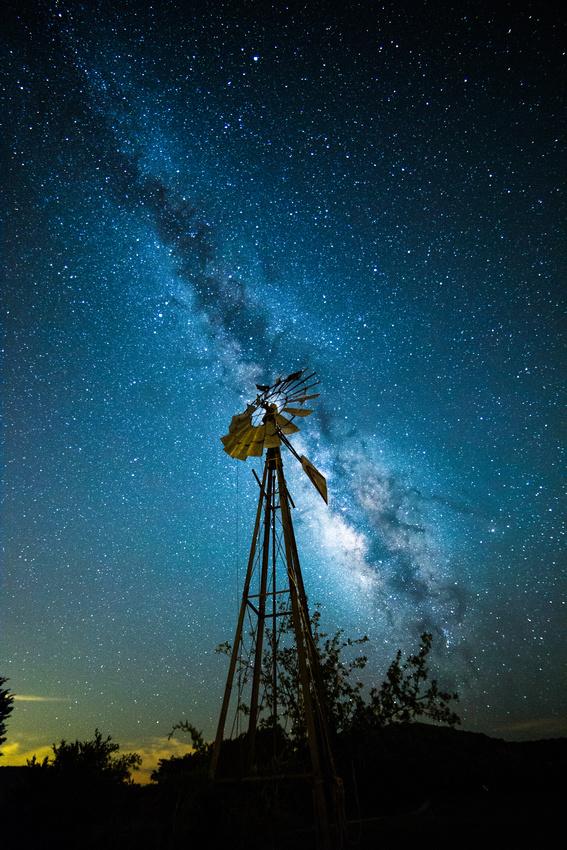 Soon I'll be in NM....and towards the end of July I plan to do some night photography there as well! Meanwhile here is my show info:
Soon I'll be back to the RUIDOSO ART FESTIVAL!
JULY 25-27 held at the Ruidoso Convention Center in Ruidoso, NM
Friday: Noon-6pm Saturday: 10am-6pm Sunday: 10am-5pm
Ruidoso Convention Center, 111 Sierra Blanca Drive, Ruidoso, NM
Here's a link for the details and directions:
It's a well attended show full of great artists set in the wonderful Southern Rockies of NM. Hope you can make it by if you are in the area....and please share this info with friends that you may know that live out that way.
I will be debuting my two newest Giclee prints at the show. Both are very recent watercolors that I have sold....both are part of my expressive animal series. It's been several years since I did my last bear image, so it was fun to paint this new bold and colorful image along with my newest Bison! Here are the two new images to consider that will debut at the Ruidoso show!
NEW WALK IN TOUR
Recently I had a visit from a Google Photographer....and as it turned out was a good ol' friend, January Smith who I went to high school with back in the day. January created for me a 'walk in tour' of my gallery and studio for Google Maps. It is a new feature that allows visitors searching on google maps, not just to see 'street views' of businesses, but also walk through the door and take a 360 degree tour of the business. It turned out really neat and I'm excited to share this now active link.....so step on in and take a tour, Welcome to the Winters Gallery :)
Just use the cursers to navigate and move through the entire space in 360 degrees, very cool....zoom in as well on anything hanging on the wall, etc!
ps...do you have a small business
in the Texas Hill Country or San Antonio area...if so and you would like to have a tour made for you, please contact January to get some specifics,
january@januarysmith.com
Keep in touch and if you are planning a visit to the Texas Hill country drop by for a visit....email or give me a call....so I don't miss you coming by the gallery.
winters@taosnet.com
830-285-1382
Have a great summer at work and play.....Todd