Over the last 20 years I have pretty consistently showed my paintings in Denver during January at the Colorado Indian Market. It is a very good opportunity for me to show all the Southwest style of painting that I enjoy to do....to clients and friends I have made from the past, as well meet new collectors. Last year after this same show I spent several days with my camera exploring new places like Fort Union, and White Sands both in NM. Keep in mind I only show my paintngs at my artshows....my photography I only show online through my website and with a very select group of images that are printed that I show and sell at my studio/gallery in Ingram!
This year was special in that my son Rowdy joined me for the opportunity to travel and also explore with his camera. The first stop was a location that I have visited numerous times...the Great Dunes National Park which is near Alamosa, CO. The Sand Dunes are an exceptionally unique landscape to visit, hike, play and explore with a camera! Our weather there was sunny and mild for January with the temperature in low 40's. The dunes start at 8100 ft elevation....and they rise up to and over 750 feet....so walking in loose Sand up a grade in altitude can be a struggle! It is so worth the views....as the plan was to spend the afternoon hiking and then setup for some sunset views and photographs!
I suspected they would be dramatic since the dunes lie at the foot of the Sangre de Cristo Mountains...and it certainly was special to watch the movement of light across the dune field....as the color of twilight took over the brightness of daylight.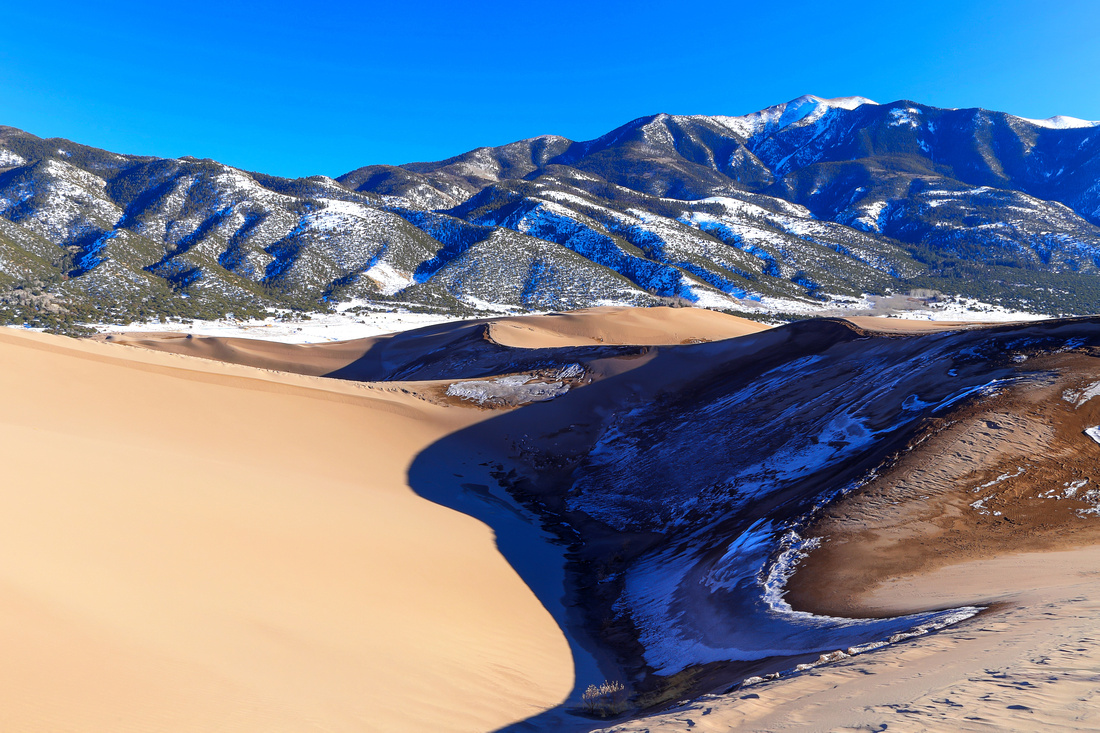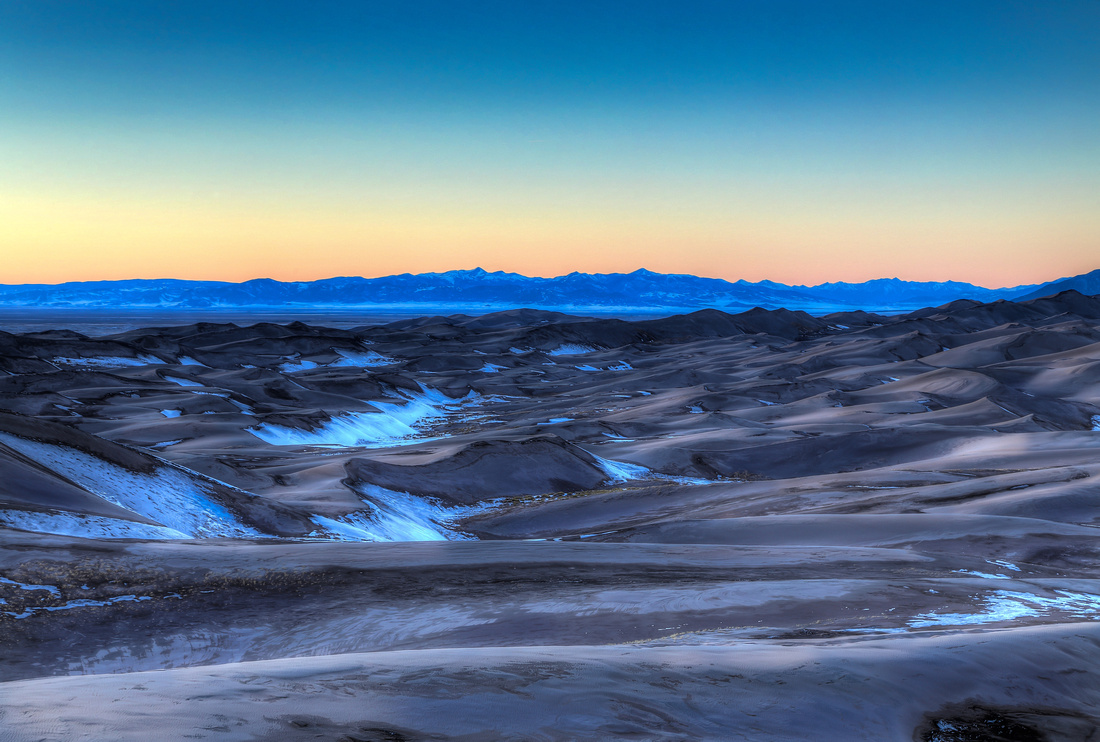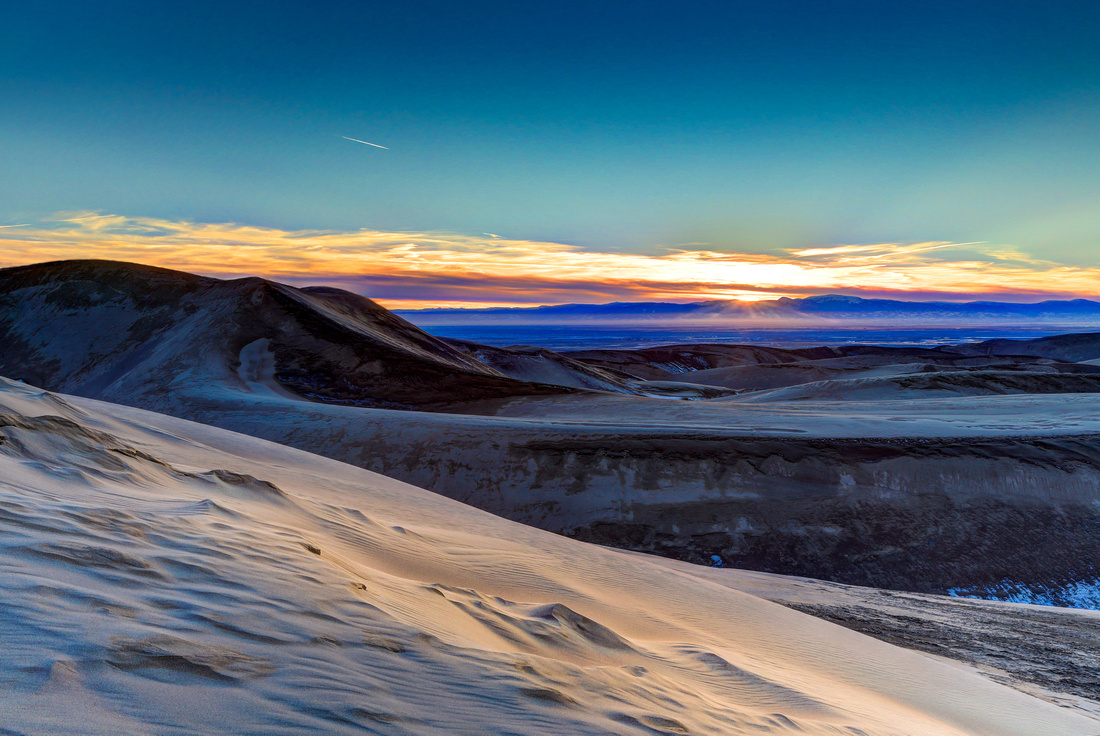 The primary destination for this trip was further south in NM. I had read a lot about the Bosque del Apache wildlife refuge near Socorro, NM as a great destination to observe and photograph waterfowl, birds an wildlife. Heading south we laid over in Albuquerque, where I was able to take a sunset hike along the trio of Volcanoes that lie west of Albuquerque. It provided some very good views of the city, valley and the Sandias Mountains. Here are some images of Albuquerque at sunset: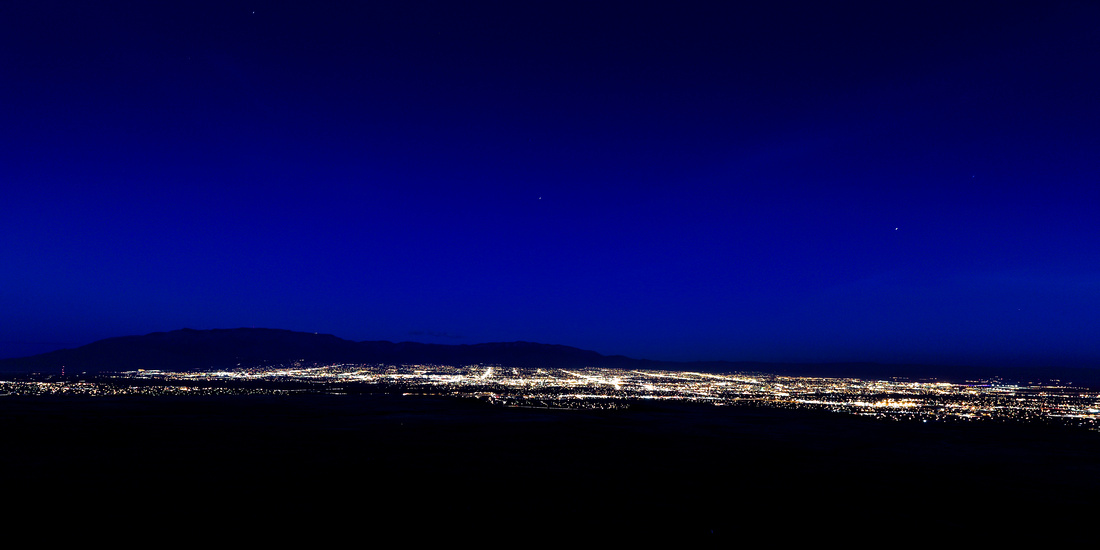 Now on to Bosque del Apache....this location surpassed my expectations! It is known very well as a top place in the country to photograph birds....more specifically migratory geese, duck, herons and cranes....and of course raptors! We saw and photographed all of the above. Some of the moments there were just epic. I know that the experience we had there of the course of 2 days will lead to several watercolor paintings for me. I'm sure I will be returning often during winter to the Bosque to experience the splendor of the Birds in Flight!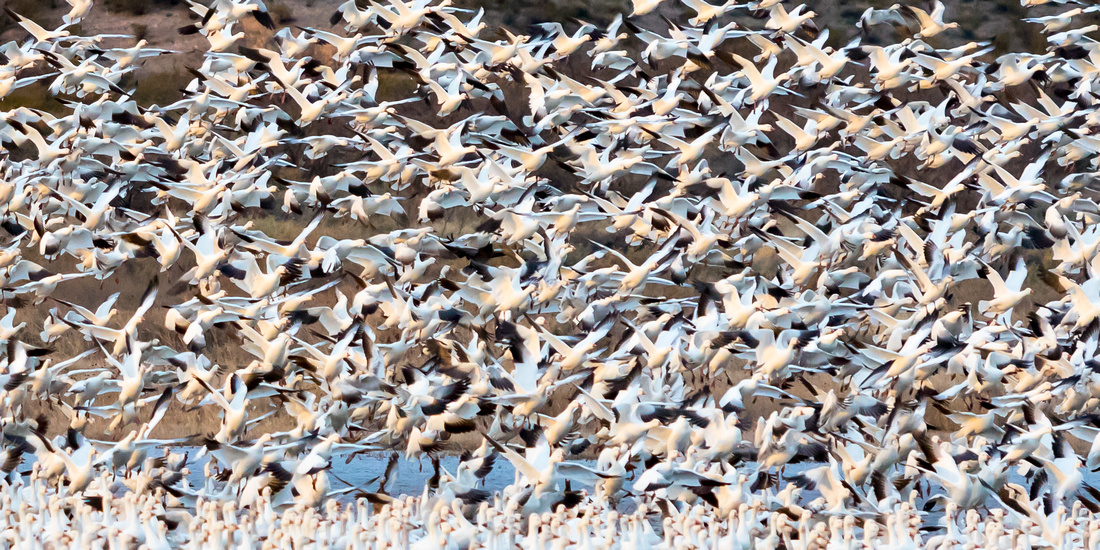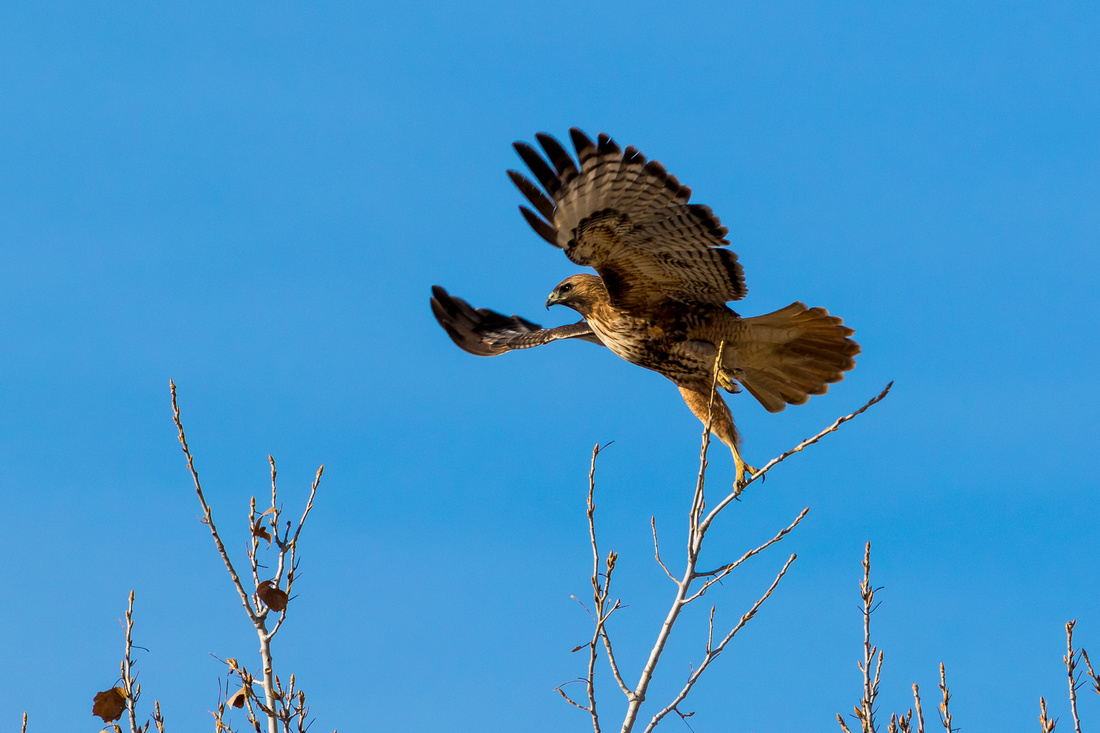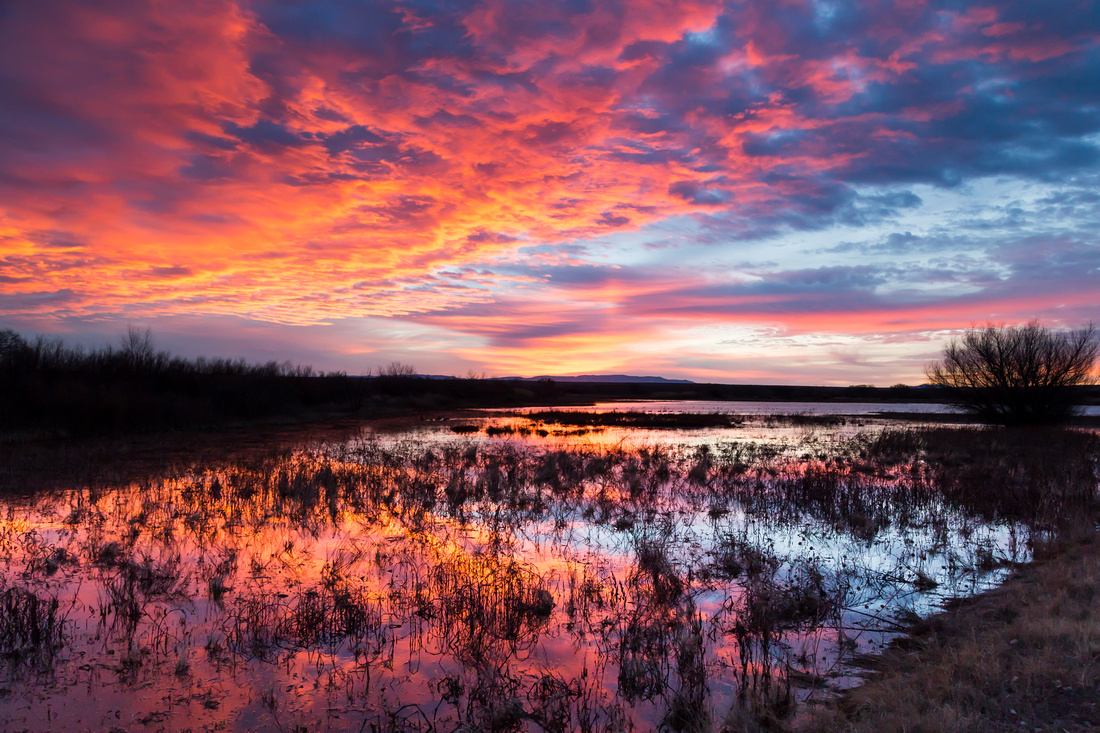 I'm really enjoying my new found passion for photography. Capturing the moment is a special thing....a lot goes into a good photographic capture! More importantly....it has been a great pleasure to share these images. I'm beginning to enjoy a lot of success printing and selling the signed photographs through my gallery. If have you not already, I hope that soon you can plan a visit to Ingram and my Gallery. I dedicate an entire room to photography and another to my paintings! I have found that they work great together, complement each other and complete me creatively.....Cheers tw